Free first ride for Surrey Youth Members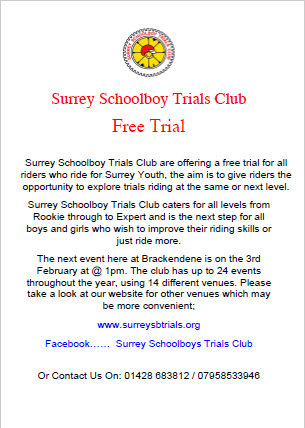 Information about the Club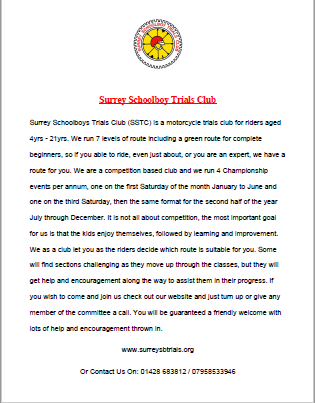 Revised rules
Please note that the a Child Protection statement has been added as a suffix to the rules, these can be viewed in the 'Downloads' section.
Robert Ferris is now our Child Protection Officer in conjunction with his role dealing with Health and Safety.
The committe would also like to remind everyone of rule 14, which states, "No abusive language at any time"!