New Gallery
The new gallery for photographs hosted here on SmugMug.
The gallery can be viewed via a web browser or the free apps available for Android and iOS.
Camping Weekend 2019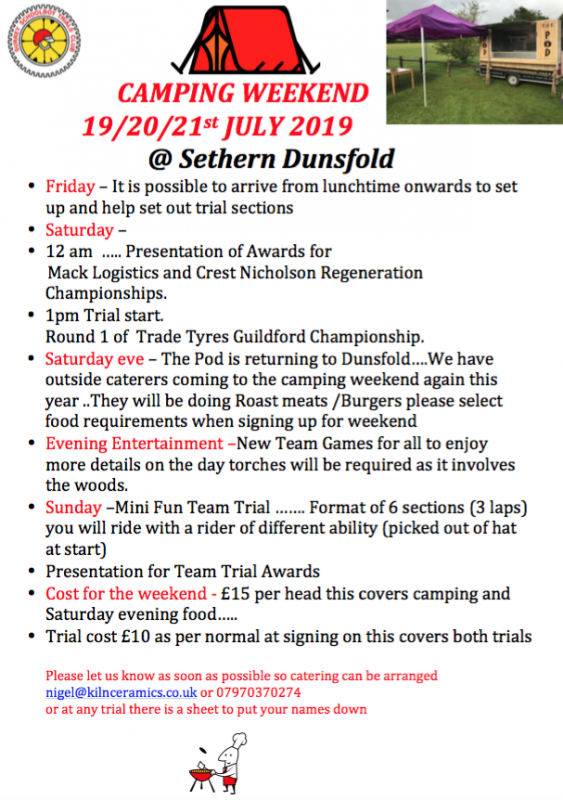 FIM European Trial Championship
Saturday 20thApril saw Round 1 of the FIM European Trials Championship held at Metzeler Off-Road Park, Pietramurata, Italy. Joe Snelling entered the Youth International Class & finished 15thout of 25 entries, only 12 marks off 9thposition, being the only UK entrant. The trial was challenging with loose rocky ground but Joe with his minder, Richard Harbud, put on a great effort.
The following few days saw Joe practising at Oasi Verdi in Prestine in Northern Italy before heading to Monza Race Circuit for Round 2 of the Championship on Saturday 27thApril. Again Joe was the only UK entrant from a field of 27 entries on a manmade course where he finished 19th.
The whole experience was amazing with a strong ACU Squad competing in all Classes including Women International, Women Championship, Youth International, Youth Championship, Junior Cup, International 1, International 2 & European Championship.
The ACU Squad consisted of Alicia Robinson, Gabby Whitham, Joe Snelling, Harry Turner, Harry Hemmingway, Jack Dance, Brett Harbud, Owen Chestnut, Jack Peace & Dan Peace.
Rounds Three & Four of the Championship are being held in Ancelle, France & Brezova, Czechoslovakia on the weekends of 10th& 17thAugust – bring it on !